MCG-Vibha MN Cricket 2019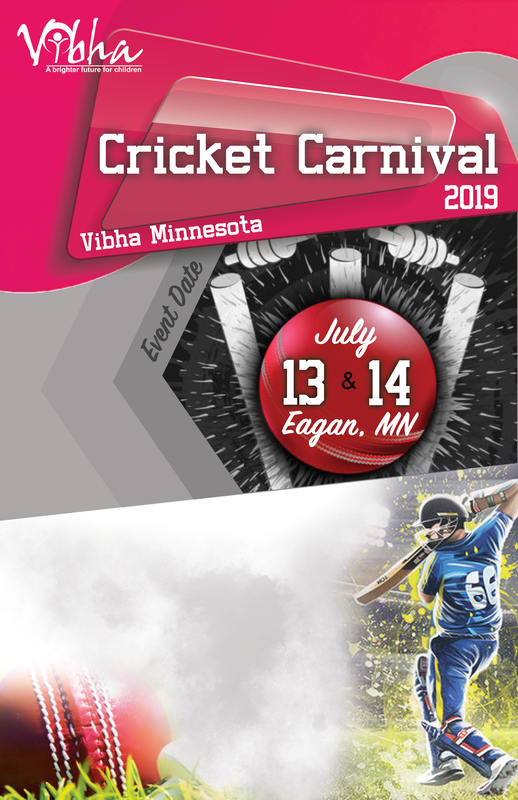 Vibha is a US based non- profit, non-religious, non-political volunteer organisation that seeks to restore the promise of a future to underprivileged children. Vibha's philosophy is that of a social venture catalyst. We seed, grow and scale grassroots ideas that can solve systemic problems related to the underprivileged child through a cure that involves minimal external intervention with large scale societal impact.
About Vibha
Vibha's vision is to ensure that every underprivileged child attains his, or her right to health, education and opportunity. Vibha educates, enables and empowers, individuals who wish to make a positive impact on the lives of underprivileged children. Since our inception in 1991, Vibha has supported more than 250 projects in India and 10 projects in the US. As a result, Vibha has been able to reach out to and provide opportunities for over 2.3 million underprivileged children. Currently, Vibha supports 30 projects in India and 7 projects in the US.
All donations to Vibha are tax deductible. Vibha is a 501(c)(3) organization, registered in the USA in the State of New Jersey. Vibha's Tax ID is 22-3122761.
Goal
Loading...
Donations
| | |
| --- | --- |
| Adithya V Pailla | $15 |
| Nasrat Nazari | $30 |
| taufique chowdhury | $25 |
| sudhakar Boda | $25 |
| Haris Vohra | $50 |
| Rama veera b Edala | $5 |
| taufique chowdhury | $5 |
| Rama veera b Edala | $20 |
| Muhammad Faiz | $20 |
| taufique chowdhury | $20 |
| Anonymous | $20 |
| Raghuram Challagundla | $50 |