ResMedians For India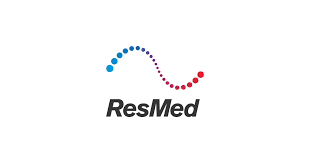 Changing Lives with Every Breath!
India is facing a dangerous surge in new COVID-19 infections. It is overwhelming the healthcare system of the nation leaving many families with no medical assistance. The lockdowns are impacting the livelihoods and basic food supplies for millions of families.
Vibha and Michelin-Star Chef Vikas Khanna are stepping up during these challenging times working with 40+ hospitals, healthcare facilities and trusted partner organizations in India.
ResMed is partnering with Vibha to contribute towards this project by donating towards Medical equipment such as Ventilators and Oxygen concentrators and support the foor, medicine and hygiene needs for underserved families in need during this tragic time. You may choose to donate ANY amount. Every contribution counts and will be matched by ResMed.
JOIN US TO AMPLIFY THE EFFORTS BELOW:
$900,000 Disbursed towards relief
$650,000 to set-up a 100-bed modular hospital in Bengaluru in partnership with Texas Instruments and Govt. of Karnataka
1100 Oxygen Concentrators procured. Second batch distributed.
Funded a Ambulance in rural Rajasthan to serve remote areas
25,000 PPE Kits, 240,000 Masks, and 180,000 gloves procured
Vaccination clinics in planning

About Vibha
Vibha's vision is to ensure every underprivileged attains quality education. Vibha educates, enables and empowers, individuals who wish to make a positive impact on the lives of underprivileged children. Since our inception in 1991, Vibha has supported more than 250 projects in India and 10 projects in the US. As a result, Vibha has been able to reach out to and provide opportunities for over 2.3 million underprivileged children. Currently, Vibha supports 15 projects in India and 3 projects in the US.
All donations to Vibha are tax deductible. Vibha is a 501(c)(3) organization, registered in the USA in the State of New Jersey. Vibha's Tax ID is 22-3122761.
Goal
Loading...
Thank You Donors
| | |
| --- | --- |
| RedMed Matching Donation | $23,789 |
| Ramanjeet Kaur | $150 |
| Anonymous | $100 |
| Jennifer L Pavlovic | $20 |
| Jayme Rubenstein | $25 |
| Shweta Karnik | $100 |
| Anonymous | $200 |
| Sue Hardaker | $50 |
| Jyoti Mundra | $200 |
| Andrew Price | $500 |
| Pooja Sharma | $200 |
| Adarsh Babaji | $200 |
| Uma Reddy | $50 |
| Latika Wadhwani | $100 |
| Anonymous | $200 |
| Anonymous | $25 |
| Prakhar Shukla | $251 |
| Sashi Sabnavis | $200 |
| DB Patil | $100 |
| Anonymous | $100 |
| Bobbie Burns | $75 |
| Andrew Kasprzak | $100 |
| Anonymous | $100 |
| Todd Friedman | $50 |
| Tom Melby | $100 |
| Ryan Kirkpatrick | $100 |
| Anonymous | $101 |
| Katherine Reget | $150 |
| Brian Tower | $25 |
| Anonymous | $50 |
| Ashley Brown | $50 |
| John Drury | $100 |
| gursanjit bajwa | $250 |
| Anonymous | $25 |
| Alexis Garcia | $250 |
| Anonymous | $20 |
| Sue Taylor | $100 |
| Rebekah Dickinson | $100 |
| Cindy Dyer | $200 |
| Carola Coch | $50 |
| Anonymous | $10 |
| Cira Morey | $10 |
| Sean Hinchey | $100 |
| Kai-Uwe Klöting | $25 |
| Bijoylaxmi Ghosh | $250 |
| Dori Sanchis | $100 |
| Shannon Traina | $10 |
| Adhiraj Prajapati | $100 |
| Anne Roland | $50 |
| Anonymous | $100 |
| Harsh Parikh | $100 |
| Eric Cheng | $50 |
| Thomas Gora | $25 |
| Ron Menezes | $101 |
| Linh Hoang | $100 |
| Dimple Dhar Talisetty | $250 |
| Rachael Haase | $30 |
| Rahul Sharma | $1,008 |
| Shiva Kumar | $100 |
| Laurie Moellering | $100 |
| Anonymous | $250 |
| Jimmy Miner | $100 |
| Phong Tran | $100 |
| Shweta Pai | $500 |
| Divya Devi | $100 |
| Kedar Deshpande | $101 |
| Liam Holley | $200 |
| Kaushik Ghoshal | $1,000 |
| Scott Holzberg | $100 |
| Anonymous | $100 |
| GAGAN BHEEMAGANI | $500 |
| Caleb Woodford | $75 |
| Anonymous | $5,000 |
| Wade Maurer | $100 |
| John Radimecky | $100 |
| Chad Peterson | $50 |
| Larissa DAndrea | $200 |
| Anonymous | $200 |
| Paul OToole | $100 |
| Clint Rodenfels | $100 |
| Cynthia Stewart | $200 |
| Anonymous | $25 |
| Suzy H. | $25 |
| Carolyn Nicholson | $50 |
| Rajendra Patel | $101 |
| David Hubanks | $100 |
| ZHI LI | $100 |
| Pankit Vyas | $1,100 |
| Ricardo dos Santos | $150 |
| Bhagya Uppar Byadagi | $100 |
| CK Lee | $100 |
| Jennifer M. | $50 |
| anonymous anonymous | $100 |
| Anonymous | $25 |
| Chaitanya Nandipati | $100 |
| Anonymous | $100 |
| Kristy Tan | $150 |
| G Patrick Sammon | $500 |
| Anonymous | $25 |
| Michelle Kwek | $100 |