Everybody deserves a chance !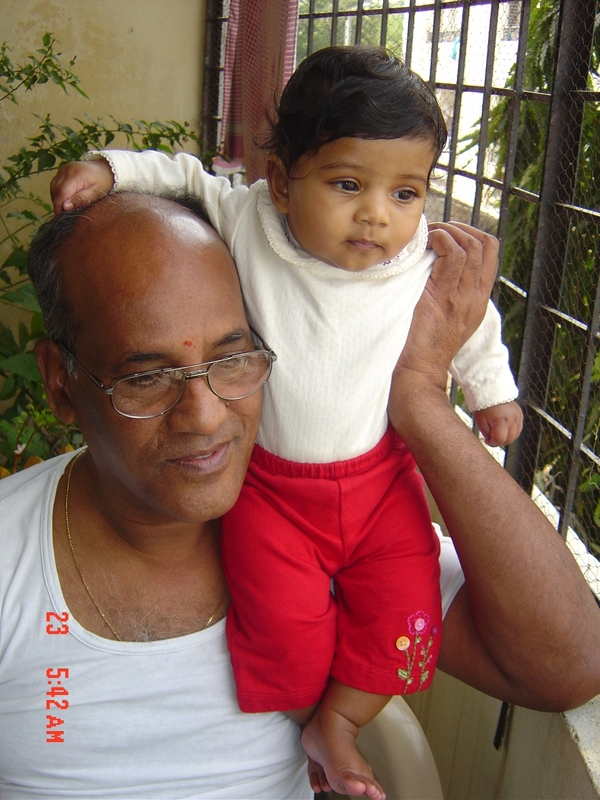 Eight months ago I lost my Grandpa to Covid. He suffered for over 15 days in ICU before the golden heart stopped beating. Knowing him if he was alive he would have fought as everybody deserves a chance. This is my tiny effort to help someone in need. Please support me in this cause.
India is facing a dangerous surge in new COVID-19 infections. It is overwhelming the healthcare system of the nation leaving many families with no medical assistance. The lockdowns are impacting the livelihoods and basic food supplies for millions of families.
Vibha and Vikas Khanna are stepping up during these challenging times with IMMEDIATE DEPLOYMENT of over $500,000 for COVID relief efforts, working with 40+ hospitals, healthcare facilities and trusted partner organizations in India. JOIN US!
JOIN US TO AMPLIFY THE EFFORTS BELOW
As of May 4, 2021,
$500,000 disbursed for Covid relief efforts
650 oxygen concentrators procured, to be distributed starting this week
5000+ PPE kits on the way and more in procurement
Vaccination clinics in planning
About Vibha
Vibha's vision is to ensure every underprivileged attains quality education. Vibha educates, enables and empowers, individuals who wish to make a positive impact on the lives of underprivileged children. Since our inception in 1991, Vibha has supported more than 250 projects in India and 10 projects in the US. As a result, Vibha has been able to reach out to and provide opportunities for over 2.3 million underprivileged children. Currently, Vibha supports 15 projects in India and 3 projects in the US.
All donations to Vibha are tax deductible. Vibha is a 501(c)(3) organization, registered in the USA in the State of New Jersey. Vibha's Tax ID is 22-3122761.
Goal
Loading...
Thank You Donors
| | |
| --- | --- |
| Jyothi Gandla | $50 |
| Shyamala Bhimavarapu | $150 |
| Kondal Jinna | $100 |
| Voncha Reddy | $500 |
| Anonymous | $50 |
| Sahithi Venreddy | $50 |
| Anonymous | $50 |
| Sarvajeet Nandi | $100 |
| Sunitha Chemangunta | $250 |
| Indira Kesani | $150 |
| Durga Kanuru | $500 |
| Amala Reddy | $150 |
| Vidya Arshanapalli | $100 |
| Rashmi Reddy | $750 |
| KrishnaKanth Kuchalakuntla | $500 |
| Indira Kesani | $150 |
| Lakshma Gunda | $250 |
| Saathvik Alety | $50 |
| payal goyal | $36 |
| Gayatri Kada | $25 |
| Swapna Kattekola | $75 |
| Leela Yerra | $150 |
| Shyamala Bhimavarapu | $50 |
| Anonymous | $300 |
| Madan Reddy Venn | $100 |
| Shilpa Challa | $50 |
| Samarendra Nandi | $100 |
| Rashmi Reddy | $750 |
| KrishnaKanth Kuchalakuntla | $500 |
| Priya Parasu | $25 |
| Divya Gunda | $350 |
| Anonymous | $100 |
| Vijayanti Reddy | $200 |