Sapna Rao's Fundraiser For The Dream Team M
Hello Friends,
This year I have committed myself to run/walk Vibha half marathon and raise funds for underprivileged kids.
I need your help in reaching my goal. Every bit helps - please contribute to this worthy cause. Even a small donation from you can make an enormous difference in a child's life.
-Sincerely, Sapna
"So let us wage a global struggle against illiteracy, poverty, and terrorism, and let us pick up our books and pens. They are our most powerful weapons." – Malala Yousafzai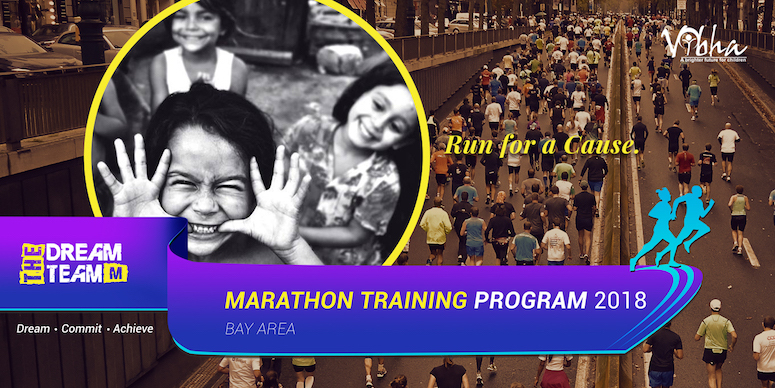 Vibha's Dream Team M 2018 is raising money for Door Steps School - a grass root level project impacting lives of underprivileged kids.
Door Step School brings education to the very doorstep of underprivileged migrant workers' children and prevent them from falling out of the formal education system by providing complete support - books, meals, and childcare.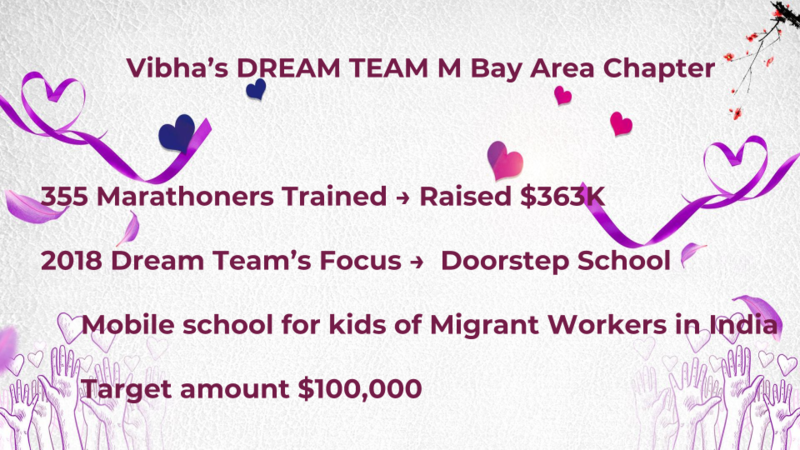 About Vibha
Vibha's vision is to ensure that every underprivileged child attains his, or her right to health, education and opportunity. Vibha educates, enables and empowers, individuals who wish to make a positive impact on the lives of underprivileged children. Since our inception in 1991, Vibha has supported more than 250 projects in India and 10 projects in the US. As a result, Vibha has been able to reach out to and provide opportunities for over 2.3 million underprivileged children. Currently, Vibha supports 30 projects in India and 7 projects in the US.
All donations to Vibha are tax deductible. Vibha is a 501(c)(3) organization, registered in the USA in the State of New Jersey. Vibha's Tax ID is 22-3122761.
Goal
Loading...
Donations
| | |
| --- | --- |
| Anonymous | $100 |
| Anonymous | $50 |
| Anonymous | $30 |
| Sunil Ravipati | $25 |
| Anonymous | $375 |
| Anonymous | $100 |
| Sunita Merchia | $50 |
| Smitha Rao | $25 |