Priya Ayyar's Fundraiser For The Dream Team M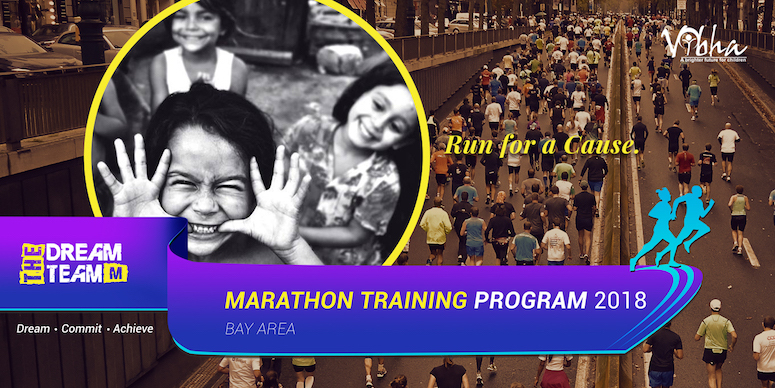 Imagine a world with no education and opportunities. Imagine a world where the mere existence of a child is based on what the parents can bring home that day at the end of a hard day's work. Imagine a child not being sent to school because he/she has to contribute to earn a livelihood. What if we or our kids had to suffer the same?
These kids in India are one of the less fortunate ones, who will not get a fair chance at life and opportunities if we don't extend a helping hand. Let's get together, in whatever small way we can, to extend a hand. I have decided to support this cause, through running for it and raising funds.
Let's get together to make this dream a reality for the future generation of our world. Let's make this world a better place for us and them. Let's together and create waves of positivity!!
Vibha's Dream Team M 2018 is raising money for Door Steps School - a grass root level project impacting lives of underprivileged kids.
Door Step School brings education to the very doorstep of underprivileged migrant workers' children and prevent them from falling out of the formal education system by providing complete support - books, meals, and childcare.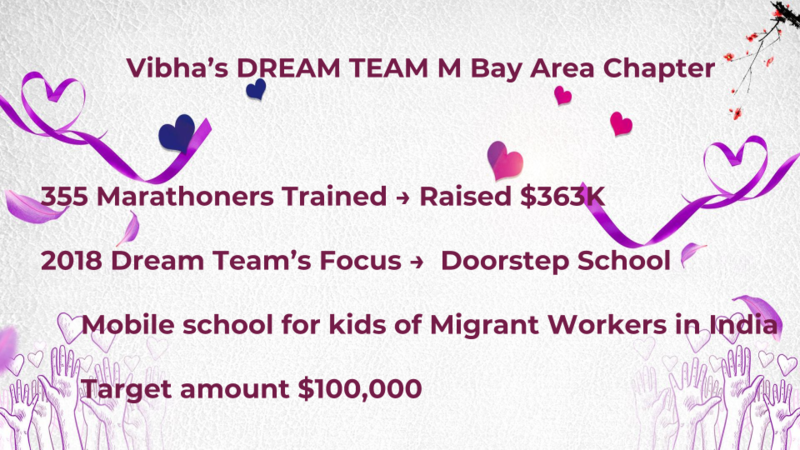 About Vibha
Vibha's vision is to ensure that every underprivileged child attains his, or her right to health, education and opportunity. Vibha educates, enables and empowers, individuals who wish to make a positive impact on the lives of underprivileged children. Since our inception in 1991, Vibha has supported more than 250 projects in India and 10 projects in the US. As a result, Vibha has been able to reach out to and provide opportunities for over 2.3 million underprivileged children. Currently, Vibha supports 30 projects in India and 7 projects in the US.
All donations to Vibha are tax deductible. Vibha is a 501(c)(3) organization, registered in the USA in the State of New Jersey. Vibha's Tax ID is 22-3122761.
Goal
Loading...
Donations
| | |
| --- | --- |
| Bikrant & Debesh Das Sharma | $50 |
| Balaji Srinivasan | $40 |
| sameer mehta | $200 |
| Krishnanand Srinivasan | $100 |
| Anonymous | ₹3,000 |
| DEEPAK SHARMA | $100 |
| Anonymous | $100 |