Celebrate Most Memorable Day In Your Life With Vibha
This is the happiest moment in your life, you can be a part of a wonderful cause with #Vibha. Celebrate this moment and enjoy a delightful day by sponsoring kids education for an year. Education is not just a right that children deserve but also a fundamental necessity.
Join #Vibha in creating a brighter future for all children.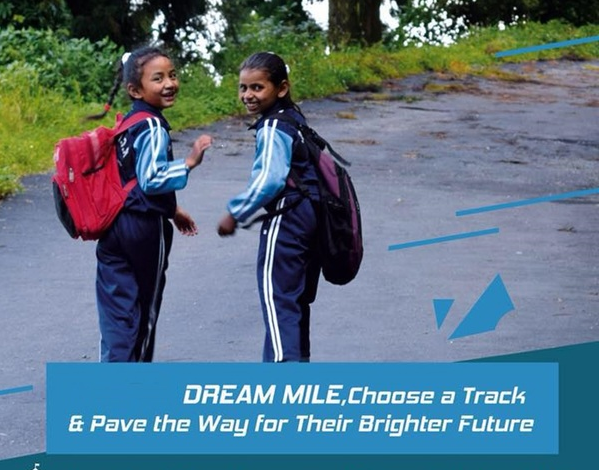 $85 Supports education of 5 kids
$170 Supports education of 10 kids
$255 Supports education of 15 kids
$340 Supports education of 20 kids
$510 Supports education of 30 kids
$1020 Supports education of 60 kids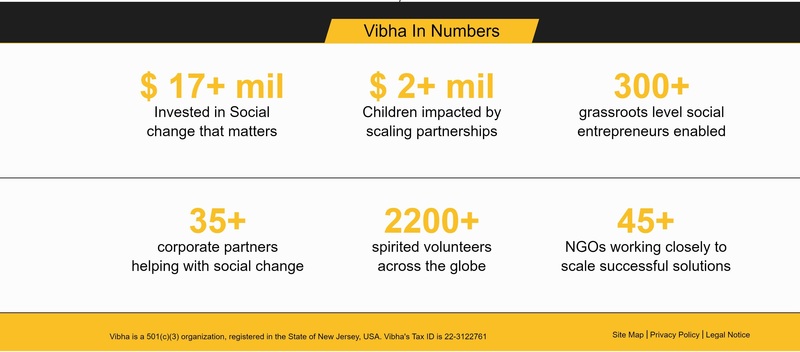 About Vibha
Vibha's vision is to ensure that every underprivileged child attains his, or her right to health, education and opportunity. Vibha educates, enables and empowers, individuals who wish to make a positive impact on the lives of underprivileged children. Since our inception in 1991, Vibha has supported more than 250 projects in India and 10 projects in the US. As a result, Vibha has been able to reach out to and provide opportunities for over 2.3 million underprivileged children. Currently, Vibha supports 30 projects in India and 7 projects in the US.
All donations to Vibha are tax deductible. Vibha is a 501(c)(3) organization, registered in the USA in the State of New Jersey. Vibha's Tax ID is 22-3122761.
Goal
Loading...
Donations
| | |
| --- | --- |
| Anonymous | $43.10 |
| Anonymous | $5 |
| Meleena Berry | $5 |
| Lakshmi Prabhakar Koppolu | $150 |