Nikhil's Fundraiser For Vibha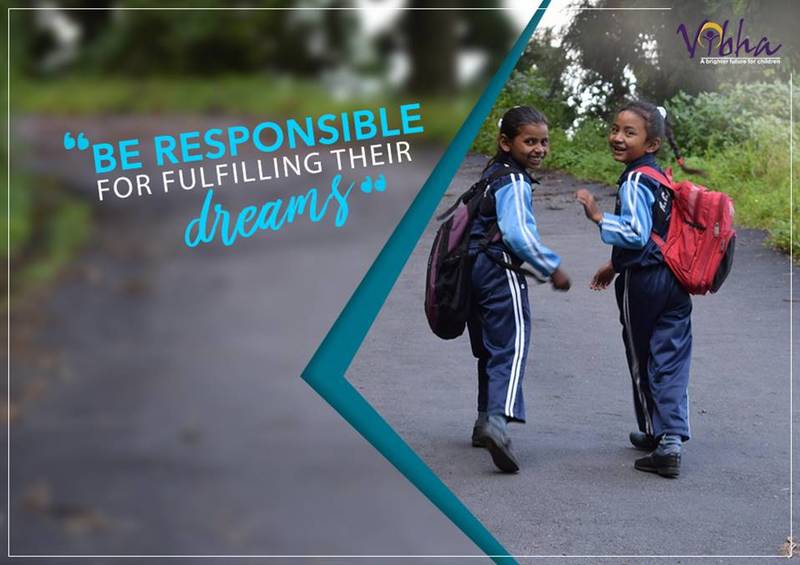 What does USD 16 / INR 1,000 mean to you?
For the fortunate?
A quick lunch for two at a local favourite restaurant..
A couple of cups of coffee and a muffin at a coffee shop..
A couple of ice-cream sundaes..
A glass of wine at a restaurant..
A cab ride from home to airport..
A t-shirt bought in a mall..
A couple of tickets for a movie..
A single ticket for a play in a theater..
A couple of Kindle books..
To an underprivileged child?
An education for a year..
A healthy life..
An opportunity to break away from the life of manual labor..
A year's worth of smiles..
A promise for a better life..
A possibility of a dream come true..
A reason to hope..
USD 16 / INR 1,000 is all it takes to make a difference in a child's life! On an average, it takes USD 16 / INR 1,000 to fund a child's education through Vibha for a full academic year. It helps buy them books, provide teachers, build classrooms, bring doctors and provide safe shelters.
I request you to donate USD 16 (or INR 1,000), to my fundraising campaign for Vibha.
Every little bit helps. And on Giving Tuesday Nov 27, Facebook and PayPal will match a total of $7 Million in donations. Thank you for your support. I've included information about Vibha below.
Educate, empower and enable every individual who wishes to make a positive difference in the life of the underprivileged child.
Founded in 1991, today Vibha has a volunteer network of 2200 volunteers spread across 18 Action Centers across the US and India. Till date, we have supported about 250 projects in India and the US. Read more about our current projects at http://www.vibha.org/projects.
Vibha is a 501 (c) (3) organization, registered as Help Them Grow, Inc., in the State of New Jersey. Vibha's Tax id is 22-3122761.
Vibha Tube: http://www.youtube.com/helpthe...
Vibha Blog: http://vibhablog.wordpress.com
About Vibha
Vibha's vision is to ensure that every underprivileged child attains his, or her right to health, education and opportunity. Vibha educates, enables and empowers, individuals who wish to make a positive impact on the lives of underprivileged children. Since our inception in 1991, Vibha has supported more than 250 projects in India and 10 projects in the US. As a result, Vibha has been able to reach out to and provide opportunities for over 2.3 million underprivileged children. Currently, Vibha supports 30 projects in India and 7 projects in the US.
All donations to Vibha are tax deductible. Vibha is a 501(c)(3) organization, registered in the USA in the State of New Jersey. Vibha's Tax ID is 22-3122761.
Goal
Loading...
Donations
| | |
| --- | --- |
| Ira Jain | ₹2,000 |
| Jeannine Relly | $50 |