Murthy's 2018 Fundraiser For Vibha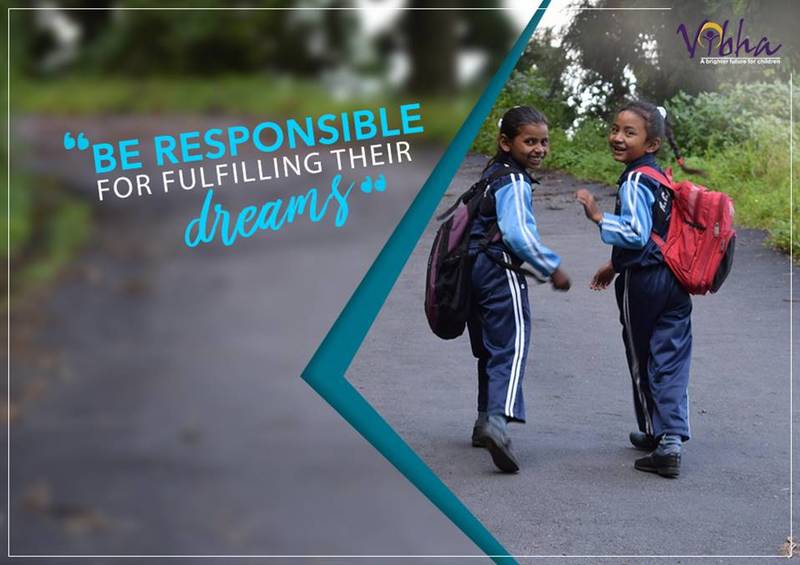 Dear Friends,
Can't believe it's been 7 years since I have been with Vibha and 6 of those years as Director of Projects closely interacting with nearly 30 NGOs in India and USA and collectively impacting the lives of over 100,000 children every year.
My long journey with Vibha started with a small flyer left by a Vibha volunteer under the windshield wiper blade of my parked car in Milwaukee way back in 2011. As the Director of Projects for Vibha, I have put in nearly 2000 volunteer hours till date. I have worked with over 40 NGOs in India and USA which in turn impact the lives of over 100,000 children annually. Vibha is a volunteer driven organization with the sole purpose of breaking the cycle of poverty so that every under privileged child gets the opportunities he or she deserves. By providing education, nutrition and life skills, Vibha strives to teach them how to be self-sufficient and propels them to become successful citizens of the community. Hundreds of millions of children still need our help. We have a long way to go and we cannot do it without support from donors like you. So, I invite you to make a generous contribution towards my pledge drive to raise $15,000. This will be a tremendous boost to Vibha allowing us to mainstream an additional 1000 children. Please help me reach my goal and together we can make the lives of a these children brighter today.
I hope I can count on you to help me reach my goal. Together, let's make the lives of 1000 more under privileged children brighter next year.
Best Regards,
Murthy Munagavalasa
About Vibha
Vibha's vision is to ensure that every underprivileged child attains his, or her right to health, education and opportunity. Vibha educates, enables and empowers, individuals who wish to make a positive impact on the lives of underprivileged children. Since our inception in 1991, Vibha has supported more than 250 projects in India and 10 projects in the US. As a result, Vibha has been able to reach out to and provide opportunities for over 2.3 million underprivileged children. Currently, Vibha supports 30 projects in India and 7 projects in the US.
All donations to Vibha are tax deductible. Vibha is a 501(c)(3) organization, registered in the USA in the State of New Jersey. Vibha's Tax ID is 22-3122761.
Goal
Loading...
Donations
| | |
| --- | --- |
| Atul Agarwal | ₹3,500 |
| Vijay Desai | ₹70,000 |
| Anonymous | ₹10,000 |
| Anonymous | $50 |
| Sathya Dorairaj | $100 |
| Anonymous | $50 |
| venkatasai vangala | $100 |
| Rakesh Malik | ₹3,000 |
| Yogeshwar Gokhale | ₹7,200 |
| Sanjeev Gupta | $100 |
| Anonymous | $200 |
| Srikanth Gopalan | $100 |
| Anonymous | $100 |
| Vipul Dholakia | $100 |
| Shashikant Valecha | $150 |
| urvish bidkar | $100 |
| Giri Iyengar | $500 |
| Prasad Alluri | $250 |
| Gautam Kumaran | $225 |
| Devesh Khatu | $50 |
| Viresh Ratnakar | $100 |
| Krishna Avadhanula | $400 |
| Prakash Raman | $1,000 |
| Sandeep Asthana | ₹5,000 |
| Ashish Naik | $100 |
| Anonymous | $100 |
| Anuradha Narasimhan | $250 |
| Anonymous | $300 |
| Anonymous | $100 |
| Anonymous | $2,600 |
| Anonymous | $25 |
| SCJohnson donation for employee volunteer hours Murthy Munagavalasa | $500 |
| Murthy Munagavalasa | $1,500 |
| Shailaja Racha | $251 |
| Ratnang & Sheetal Desai | $1,000 |
| Srini & Sunanda Devireddy Munagavalasa | $250 |
| Anonymous | $300 |
| Jyoti Mayadev | $1,101 |
| Anonymous | $251 |
| NARASINGA RAO TELIDEVARA | $1,000 |
| Chandra Palla | $500 |
| Murthy Munagavalasa | $1,500 |