Let's Be Responsible For A Few Brighter Futures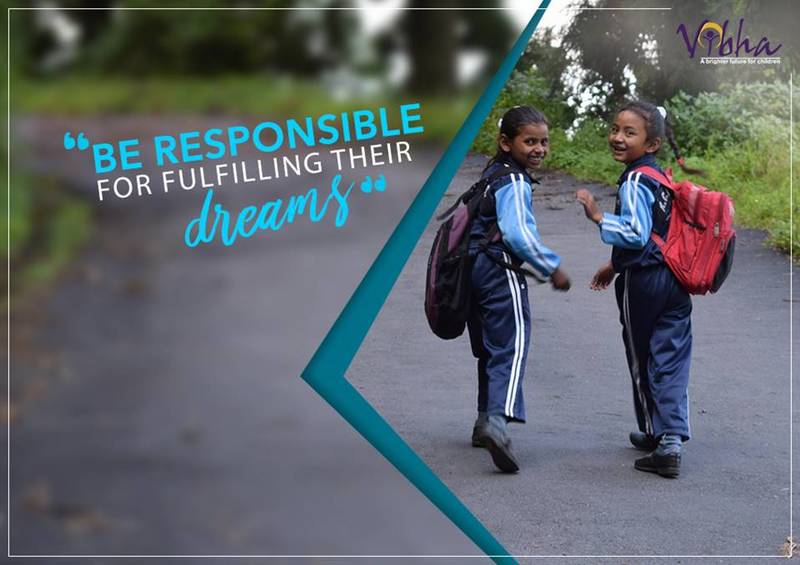 At Vibha, 2018 was the year we focused on establishing our efforts as a social catalyst, and invest in solutions and ideas instead of just being a funding organization. To ensure quality education is accessible, the key is to identify the root cause of the problem and implement a solution to mitigate it. The solution should also be able to scale up and be replicable at other projects.

One such milestone that Vibha along with its partner Sikshana achieved was establishing a MoU with the Govt. of Andhra Pradesh in India. Through this MoU, the focus is to implement Sikshana's program "Prerana (Motivation)" in 1958 public schools in 11 tribal mandals of Vizag district. This implementation would enhance the performance of these schools and eventually benefit 73,720 children.
We also initiated several corporate support to come in through global organizations like Amazon, and Texas Instruments towards the rehabilitation of the schools that were affected in the Kerala floods. Along with the donors' support, we raised $120,000 towards this effort.
For a not- for- profit organization, funding is just one part of the goals, but at Vibha we want to solve problems consistently through bringing in best of minds. To achieve this goal, we invited some of the best brains who are eminent names in their fields, as our Advisory Board to guide us in our journey.
Our efforts, transparency, and our patrons' experiences were recognized and Vibha was the recipient of the Guidestar Gold Seal 2018 and Great NonProfits Top-Rated Award for 2018. We believe our journey has just begun as a social catalyst and solution provider to eradicate the challenges of providing high-quality education to children from the less privileged backgrounds.
As we end 2018 focusing on solutions aligning with our goals, Vibha will need the continuous support and motivation from you, and every little bit of that will count!
This holiday season, we call upon you to partner with us and be with us in our journey to invest in problem- solving initiatives and help children achieve their dreams which is their right!
About Vibha
Vibha's vision is to ensure that every underprivileged child attains his, or her right to health, education and opportunity. Vibha educates, enables and empowers, individuals who wish to make a positive impact on the lives of underprivileged children. Since our inception in 1991, Vibha has supported more than 250 projects in India and 10 projects in the US. As a result, Vibha has been able to reach out to and provide opportunities for over 2.3 million underprivileged children. Currently, Vibha supports 30 projects in India and 7 projects in the US.
All donations to Vibha are tax deductible. Vibha is a 501(c)(3) organization, registered in the USA in the State of New Jersey. Vibha's Tax ID is 22-3122761.