Empowering Girls Through Education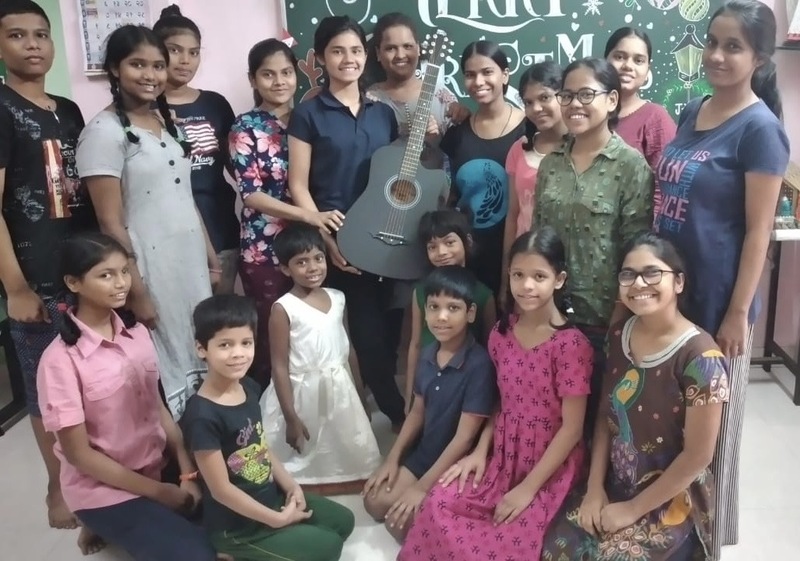 Join Melodies 4 Minds team to support the College/Career Education for the High School Girls in Corp Girls Shelter.
For the last 10 months we have developed great friendship with these kids while running enrichment programs every Friday night. They are the most creative, curious and energetic kids we have ever worked with!. They have the most contagious smiles !!

Anyone who wants to learn more about these kids reach out to us at 214-535-2622.

Your support will help some of these girls to continue college education in Nursing, Medical areas, Law, Fashion design, Science, Teaching, Business...
About Vibha
Vibha's vision is to ensure that every underprivileged child attains his, or her right to health, education and opportunity. Vibha educates, enables and empowers, individuals who wish to make a positive impact on the lives of underprivileged children. Since our inception in 1991, Vibha has supported more than 250 projects in India and 10 projects in the US. As a result, Vibha has been able to reach out to and provide opportunities for over 2.3 million underprivileged children. Currently, Vibha supports 30 projects in India and 7 projects in the US.
All donations to Vibha are tax deductible. Vibha is a 501(c)(3) organization, registered in the USA in the State of New Jersey. Vibha's Tax ID is 22-3122761.
Goal
Loading...
Thank You Donors
| | |
| --- | --- |
| Samir Agarwal | $500 |
| Manibala Jonnalagadda | $120 |
| Dharitri Banerjee | $1,500 |
| Yashaswini Arun Kumar | $100 |
| Sarita & Santosh Pai | $250 |
| Suresh Katukam | $350 |
| REKHA SHENOY | $100 |
| Hari Garimella | $75 |
| Sarayu Nadella | $25 |
| Anagha Agashe | $20 |
| Manibala Jonnalagadda | $300 |
| Latha Srivatsa | $301 |
| Anonymous | $100 |
| Nisha Iyer | $100 |
| Rekha Shenoy | $1,000 |
| Raakhee Iyer | $30 |
| Neelema Parwani | $10 |
| Prathibha Tammana | $500 |
| Neeta Joshi | $150 |
| Vandana Jammalamadaka | $100 |
| Shashi Pemmaraju | $501 |
| Neeta Dave | $100 |
| Anonymous | $500 |
| Manisha Pagedar | $30 |
| Ravindra Dongre | $200 |
| Meera Shreedhara | $150 |
| Anonymous | $100 |
| Kalyan kodali | $250 |
| Value Momentum | $2,000 |
| Jill Radasch | $100 |
| Anonymous | $250 |
| Madhuri Gollu | $100 |
| Indrani Raman | $250 |
| Yogita & Salil Bapat | $30 |
| Vinay Hebbal | $200 |
| Kallesh Hebbal | ₹15,000 |
| anil Gari | $101 |
| Kallesh Hebbal | ₹10,000 |
| Mallikarjuna Gowdru | ₹20,000 |
| Sunita Manne | $4,002 |
| James Kandasamy | $1,000 |
| Anonymous | $500 |