Yajat and Prahlad's campaign for Vibha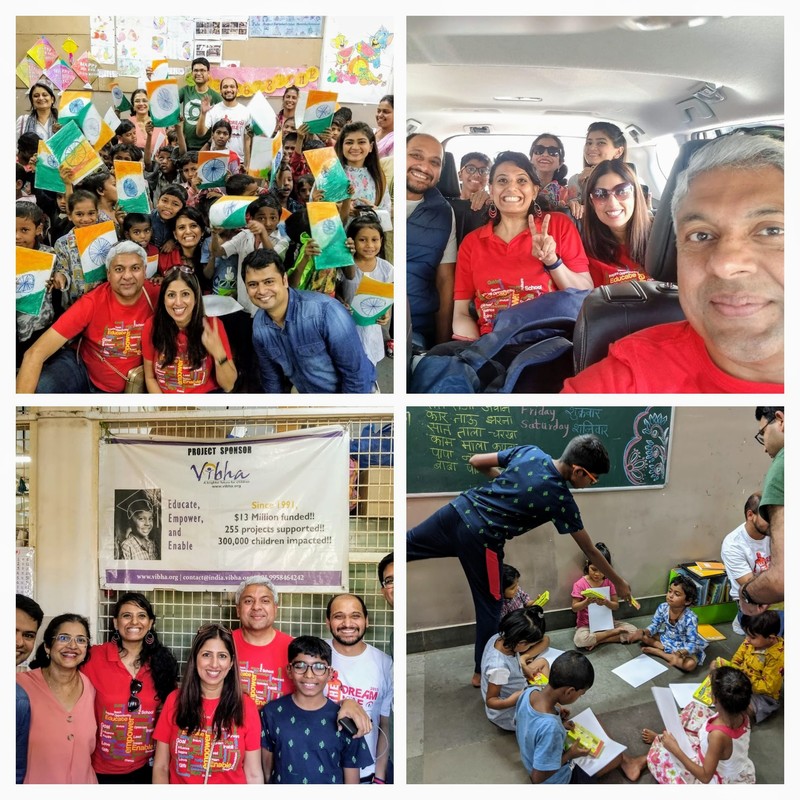 My name is Yajat, and I am a 6th grader. To me, fundraising is a very fun and exciting activity because there is a lot of action, interaction and communication involved. I choose to support projects for children because I want them to have the same kind of love and life that I am privileged to have, or at least good shelter, food, decent clothes and an education. I became aware of Vibha because of the first Vibha project that took my interest.
For this first project, I went to the Street children school and shelter called "CorpIndia" at Gulalwadi Municipal School, Bhuleshwar Mumbai. When I finished this I googled their website and felt I could use the little skills I have to raise funds for the children supported by Vibha.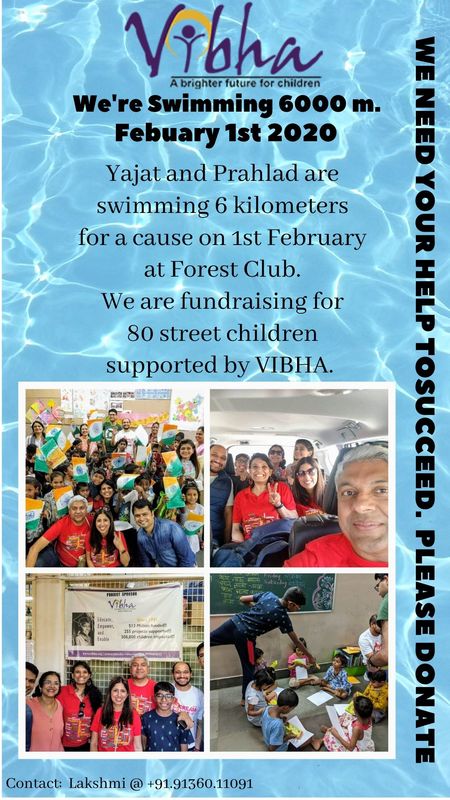 Some of the fundraising projects/ engagement projects that I would like to organise in the year 2020 are:
Swimming 6000 meters with my brother (0n 1-Feb 2020 @ Hiranandani Forest Club Powai).
An obstacle course race at a mall.
Children's Clothes donation drive.
A fun day for the street children by organising a nature walk, a movie at a cinema.
My aim is to collect ₹200,000 (Rupees 2 lakhs) by May 31st. I request you all to help me meet and exceed this target and support these children through Vibha.
About Vibha
Vibha's vision is to ensure that every underprivileged child attains his, or her right to health, education and opportunity. Vibha educates, enables and empowers, individuals who wish to make a positive impact on the lives of underprivileged children. Since our inception in 1991, Vibha has supported more than 250 projects in India and 10 projects in the US. As a result, Vibha has been able to reach out to and provide opportunities for over 2.3 million underprivileged children. Currently, Vibha supports 30 projects in India and 7 projects in the US.
All donations to Vibha are tax deductible. Vibha is a charitable trust registered under section 80G of the Income Tax Act of India.
Goal
Loading...
Donations
| | |
| --- | --- |
| Madhumita Tripathy | ₹1,000 |
| Anonymous | ₹2,500 |
| Kasturi Sen | ₹1,000 |
| Merlin Jacob | ₹1,000 |
| Anonymous | ₹2,000 |
| Meera Prashant | ₹2,500 |
| Deep Rai | ₹4,000 |
| kedar girdhari | ₹1,000 |
| Richa Porwal | ₹2,000 |
| Parvati Subramanian | ₹4,999 |
| Anonymous | ₹3,000 |
| Neelam Gupta | ₹10,000 |
| Anonymous | ₹1,000 |
| Anonymous | ₹5,000 |
| Anonymous | ₹20,000 |
| Anonymous | ₹100 |
| Anirudh Aakrithi Vijay | $100 |
| Veeraraghavan Venkatesh | ₹1,000 |
| Sarada Sundareswaran | ₹4,999 |
| Ramanarayanan Subramanian | ₹4,999 |
| Sudha Ramanarayanan | ₹5,000 |
| Pradnya Karbhari | ₹10,000 |
| Ashwini Kumar | ₹2,000 |
| Anonymous | ₹1,000 |