PowerMyLearning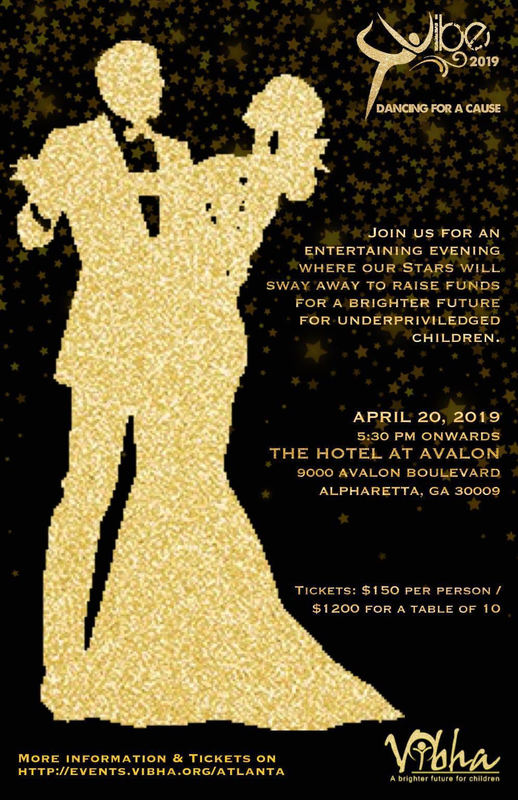 PowerMyLearning in Greater Atlanta is excited to team up with Vibha for their 'Dancing for a Cause' fundraiser, Vibe 2019. The gala will be held on April 20 at The Hotel at Avalon, in Alpharetta, Georgia. During the gala, local star Marquese Scott, who became an overnight Internet sensation with his performance of Pumped Up Kicks. Marquese will participate in a dance-off in order to raise awareness and funds for PowerMyLearning.
PowerMyLearning partners with school and districts to strengthen the 'triangle' of learning relationships between students, families, and teachers throughout Greater Atlanta.
We invite you to support our work through a matching donation! Vibha has generously offered to match all donations made to PowerMyLearning up to $10,000. That means your $100 donation could become $200.
About PowerMyLearning
PowerMyLearning is a national education nonprofit that strengthens the triangle of learning relationships between students, teachers, and families so every child succeeds. We believe that students are most successful when supported by a triangle of strong learning relationships between students, teachers, and families.
We partner with schools and districts nationwide to transform teaching and family engagement through innovative coaching and workshops, and through our award-winning digital platform, PowerMyLearning Connect. In some of our schools, we also provide home technology support to families. As a nonprofit, PowerMyLearning is especially committed to students from low-income communities, students with learning differences, and English Language Learners. Visit our website to learn more: www.PoweMyLearning.org
All donations to PowerMyLearning are tax deductible. PowerMyLearning, a 501(c)(3) non-profit organization that has been rated 4-stars by Charity Navigator for over ten consecutive years. The organization also has GuideStar's Platinum Seal of Transparency. PowerMyLearning's Tax ID is 13-3935309.
About Vibha
Vibha's vision is to ensure every underprivileged attains quality education. Vibha educates, enables and empowers, individuals who wish to make a positive impact on the lives of underprivileged children. Since our inception in 1991, Vibha has supported more than 250 projects in India and 10 projects in the US. As a result, Vibha has been able to reach out to and provide opportunities for over 2.3 million underprivileged children. Currently, Vibha supports 15 projects in India and 3 projects in the US.
All donations to Vibha are tax deductible. Vibha is a 501(c)(3) organization, registered in the USA in the State of New Jersey. Vibha's Tax ID is 22-3122761.
Goal
Loading...
Thank You Donors
| | |
| --- | --- |
| Nesim Bekaroglu | $10 |
| Jeff Shenning | $2,500 |
| Al Hadz | $10 |
| Alexander Gonzalez | $10 |
| Matt Smith | $10 |
| Jeremy Brooks | $10 |
| Anonymous | $5,000 |
| Vera Roads | $25 |
| sallie wright | $100 |
| Tyler Technologies | $500 |
| Martin Schmidler | $500 |
| Edwina Payne | $500 |
| Hania Poole | $500 |
| Anonymous | $30 |
| Dan Hill | $25 |
| Anonymous | $10 |
| Anonymous | $10 |
| Bryan Birdwell | $30 |
| Trent Kammerer | $10 |
| Ibrahime Balde | $10 |
| Matt Smith | $10 |
| John DeShazer | $100 |
| Jason Boucher | $10 |
| Peter Holubz | $10 |
| Nesim Bekaroglu | $10 |
| david nolan | $40 |
| Courtney Simo | $400 |
| Lee Crump | $100 |