Rajat's race to educate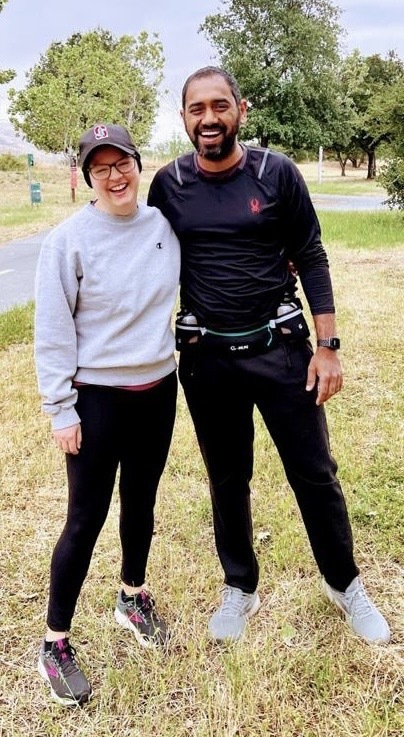 Thank you for visiting my fundraising page! I'm training for a half-marathon with a volunteer-run non-profit organization called Vibha, a wonderful organization that I volunteer for as well. Their mission of extending education access to children in India is very close to my heart.
People near and dear to me have been denied basic access to education in their life, largely due to lack of funds and diversion of limited resources to the male child. Especially in the past few years, those of us in privileged societies have witnessed the impact the pandemic has had on the mental health of our children, nieces and nephews. This impact has been more deeply felt for students isolated from their peers and other support systems traditionally provided by the educational system. Vibha is not only extending access to education, but also trying to get kids back in schools to start the healing process from the pandemic. Your support will accelerate this process.
Will you help me reach my fundraising goal towards this cause?
Per the last report in Aug 2019, 32 million Indian children had never been to any school, with the pandemic only making matters worse. Vibha has touched and improved the lives of 2.3 million children, with 95+% of all donations going towards the children.
Every little bit helps. If your company has a donation matching program, your contribution can be doubled or tripled:

● $50 - funds rehabilitation of a child with learning disability

● $100 - funds educational materials for five children

● $200 - funds libraries with pictorial books in two villages

● $500 - funds immunizations for 15 children

● $1,000 - funds a small education center for 28 children
We still have a long way to go, and I hope you'll consider donating towards narrowing down this gap.
----------------------------------------------------------------------------------------------------------------------
Vibha is committed to bringing together both the public and private sector to strengthen infrastructure and provide mechanisms for sustainable access to education. Through Vibha's model of seed, scale, and grow, our projects, as an example, have helped expand public education programs from 15 to 43,000 schools in one state in India. As a result, this success has now become the template to expand to other states.
We believe that molding young minds will give them the freedom to choose a better life.
Every dollar we raise, is another massive step to helping these kids achieve their dreams.

The guiding pillars for Vibha to successfully fulfill its mission fall under six scalable and repeatable programs

Motivation Program
Local Language Literacy
English and Numerical Literacy
Teacher Development
Remedial Program
Digital Education
For the year 2022, Vibha Bay Area has decided to adopt the Teacher Development program as its beneficiary. All the funds raised by Vibha Bay Area will be used towards this program.
What is the Teacher Development program?

"It's the teacher that makes the difference in a child, not the classroom."

Though child is at the core of our vision, what we have realized through years of experience is that the training and development of teachers is equally important. Providing the teachers with new teaching materials, new ways of imparting the curriculum, and equipping them with new tech-based tools for both delivering content and monitoring the progress of the children. Project Partners:
1. Eklavya (Madhya Pradesh)
Current Work: Primary government schools strengthening initiative; running cost of Siksha Protshak Kendaras (SPKs) and direct intervention in primary government schools in villages
Children Supported: 2994
Future Goals: Expansion to more schools; Roll the program, exit once successfully implemented
2. Samavesh (Madhya Pradesh)
Current Work: Quality education in urban government schools; improve public education system through intervention in government schools and community centers (via activity based learning)
Children Supported: 3674
Future Goals: Ensure the activity based learning is being implemented successfully; expand as needed
3. Swanirvar - Teacher Training (West Bengal)
Current Work: Provide training to teachers serving schools in Baduria (215 govt schools in 4 blocks)
Children Supported: 21000
Future Goals: Ensure that quality is delivered; expand as needed

----------------------------------------------------------------------------------------------------------------------
Vibha Striders is Vibha's premier marathon training program. We provide marathon training to new as well as experienced athletes in a close-knit family environment. We strive to help you make running a part of your active lifestyle, stay injury free, and get to the finish line while having a lot of fun!
About Vibha
Vibha's vision is to ensure that every underprivileged child attains his, or her right to health, education and opportunity. Vibha educates, enables and empowers, individuals who wish to make a positive impact on the lives of underprivileged children. Since our inception in 1991, Vibha has supported more than 250 projects in India and 10 projects in the US. As a result, Vibha has been able to reach out to and provide opportunities for over 2.3 million underprivileged children. Currently, Vibha supports 30 projects in India and 7 projects in the US.
All donations to Vibha are tax deductible. Vibha is a 501(c)(3) organization, registered in the USA in the State of New Jersey. Vibha's Tax ID is 22-3122761.
Goal
Loading...
Thank You Donors
| | |
| --- | --- |
| Sushil Choudhari | $100 |
| Siddharth Dey | $50 |
| Anonymous | $100 |
| Siddharth Dey | $50 |
| Pranab Shenoy | $100 |
| Anjali Ray | $100 |
| Sid Gupta | $100 |
| Tony Hoang | $100 |