In Honor Of Arvind Kumar Peechara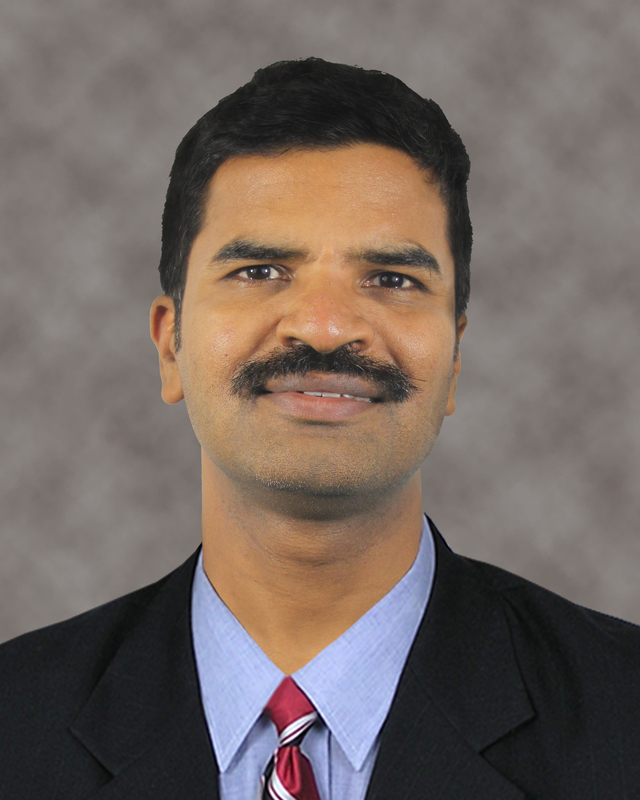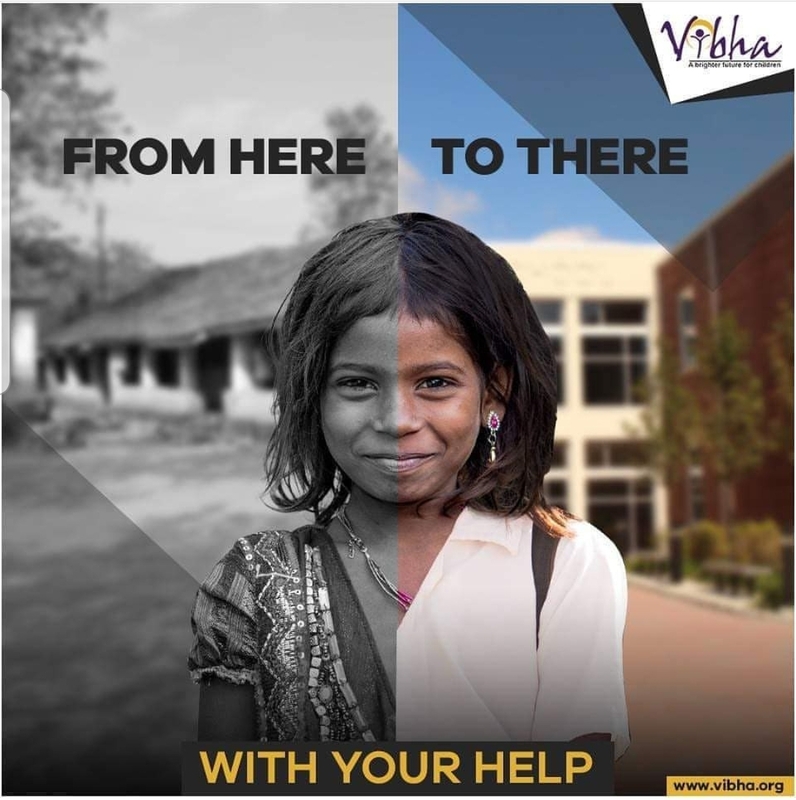 To Arvind, volunteering was about the change the volunteer feels within as much as it was about the change he or she enables.
It is with great sadness that we inform you of the untimely demise of Arvind Kumar Peechara. Arvind was vacationing in India where he met with an unfortunate accident that took his life on July 1st, 2019. He is survived by his wife Haritha and daughters, Sahana and Sahiti.
Arvind was a tireless advocate for child rights. His passion, sincerity and eagerness to make a difference was instrumental in strengthening Vibha in Dallas and continues to inspire many. He served as Action Center Coordinator of Vibha Dallas from 2010-2012 and continued to volunteer for enabling children with the power of education.
To keep his spirit of volunteering and giving alive, Arvind's family and friends decided to establish a library in Thornala, his native village. Arvind's family is immediately contributing the land ($50,000 USD) for constructing the library. Through this collaboration campaign with Vibha, our aim is to raise $22,000 USD to sponsor buying books, computers, furniture (tables, chairs, book racks etc.) and maintain the library for next 1 year. 10% of the amount raised will be used to support a local beneficiary chosen by the Dallas Action Center. We cannot do this without your support!
This library will be used by children and youth of Thornala and neighboring villages of Siddipet district, Telangana, India
Short Term Goal (Next 6 months through 1 year) is to establish a library and a reading room furnished with books and computers administered by a care taker. Our aim with this initiative is to facilitate children and youth residents of Thornala and nearby villages have access to knowledge and information to aspire greater heights in academics.
Long Term Goal is to construct a permanent building in Arvind's Family owned land of about 1000 Square yards which is adjacent to Thornala high school and accessible from Agri polytechnic college to accommodate a reading room, computer or digital library room, seminar hall and a facility for qualified guests to share knowledge and empower local students and youth.
We hope you can join us in our efforts to honor Arvind's legacy and committment by donating to this fundraiser and more importantly, please share!
Thank You Very Much,
On behalf of Arvind's family
Krishna Kanth (Arvind's Cousin)
Mobile: 972-935-8955; Email: vkrishnakanth@gmail.com
About Vibha
Vibha's vision is to ensure that every underprivileged child attains his, or her right to health, education and opportunity. Vibha educates, enables and empowers, individuals who wish to make a positive impact on the lives of underprivileged children. Since our inception in 1991, Vibha has supported more than 250 projects in India and 10 projects in the US. As a result, Vibha has been able to reach out to and provide opportunities for over 2.3 million underprivileged children. Currently, Vibha supports 30 projects in India and 7 projects in the US.
All donations to Vibha are tax deductible. Vibha is a 501(c)(3) organization, registered in the USA in the State of New Jersey. Vibha's Tax ID is 22-3122761.
Goal
Loading...
Donations
| | |
| --- | --- |
| Corporate Matching Donation Minoy Matthew | $500 |
| Corporate Matching Madhu Kalakuntla | $301 |
| Corporate Matching Namratha Vadapally | $750 |
| Harish & Neetha Kasuganti | $100 |
| Ramakanth Peechara | $3,116 |
| Prathima Nukala | $200 |
| Keshav Girmannagari | $50 |
| Venkatlaxman Thannir | $201 |
| Chandra Madathil | $100 |
| Anonymous | $500 |
| Soujanya Saridena | $251 |
| Madhu Mohan Adusumilli | $100 |
| Soumya Boinpally | $250 |
| Anonymous | ₹500 |
| Damodar Thanneeru | $251 |
| Nithin Gangula | $50 |
| Adarsh Ponnamaneni | $100 |
| gopikrishna peechara | $1,001 |
| Santosh Guniganti | $500 |
| Narsingrao Bompally | $100 |
| Anonymous | $500 |
| Sharath Konda | $100 |
| Rajeev Chilamkurthy | $100 |
| Anonymous | $200 |
| Harish sukumaran | $250 |
| Sunil Mathew | $100 |
| Namratha Vadapally | $750 |
| Jyothsna Dhannapuneni | ₹10,000 |
| Chetanya Thanneer | $500 |
| Minoy Mathew | $500 |
| Ashok Manikonda | $100 |
| Aldi Zhupani | $50 |
| Harish Kallem | $100 |
| Sujit Kumar | $301 |
| Samanth Duvvuru | $301 |
| Pradeep Ande | $50 |
| Benjamin Thomas | $100 |
| Manjula Bobbala | $251 |
| Malathi Kethireddy | $251 |
| Shashank Annigeri | $100 |
| Dileep Ramagiri | $201 |
| Nikhil Narula | $100 |
| MADHUSUDHAN ENUGANTI | $100 |
| Bhaskar Veerlapati | $100 |
| Divya Ramagiri | $100 |
| sandeep nagulavancha | $250 |
| Deepak Ramagiri | $200 |
| Jahnavi Vallabhaneni | $501 |
| Madhu Kalakuntla | $301 |
| Anonymous | $501 |
| VIJAYA MEDISHETTY | $200 |
| Jeffrey Empringham | $100 |
| Arun kumar Gowreneni | $51 |
| Jennifer Millar | $27 |
| Diana Nigherbon | $50 |
| Adithya Pentela | $100 |
| Robert Contreras | $100 |
| Giri Kothapalli | $250 |
| Anonymous | $250 |
| sravan kumar gajula | $101 |
| Anonymous | $25 |
| Ramesh Putta | $200 |
| Anonymous | ₹1,000 |
| Anoop Parlapalli | $50 |
| ANURADHA PARTHASARATHY | $100 |
| Martha Sanudo_Bravo | $101 |
| Moiz Bhukhiya | $500 |
| Rama PRASAD | $1,001 |
| Anonymous | $100 |
| Himanshu Soni | $50 |
| Hafeez Olayemi | $100 |
| Chandra Palla | $100 |
| Anonymous | $50 |
| Revanth Kumar Annavarapu | $100 |
| Sidharth Mehra | $100 |
| Suman Lama | $50 |
| Steven Owen | $100 |
| Chris Walker | $50 |
| ratnakar venigalla | $101 |
| Sam Selby | $500 |
| Pradhisha Rajendran | $50 |
| Brian Rush | $30 |
| Vamshi Bommavaram | $100 |
| Narendra Bagade | $151 |
| Supreetha jayaprakash | $50 |
| Surya Boddu | $10 |
| Sri Banda | $301 |
| Prasana Ramesh | $100 |
| Sri Harsha Ganja | $100 |
| Madan Noru | $151 |
| veenit kumar | $101 |
| Anonymous | $501 |
| Nutan Sharma | ₹5,000 |
| Balakrishna Goud Burra | ₹501 |
| Seshank reddy China | $100 |
| Gene Boyd | $100 |
| Ramakrishna Thannir | $116 |
| Anonymous | ₹1,000 |
| Vishal Lakkapathri | ₹3,000 |
| Anonymous | ₹5,000 |
| Sandeep Keshavoina | ₹5,000 |
| Victor Tang | $100 |
| Kranthi Prasad Pashikanti | ₹511 |
| Anonymous | $25 |
| Venkata Sai Prasanth Ippagunta | $50 |
| Shreenath Chakinala | ₹5,000 |
| Anonymous | $100 |
| Sriram Venkataraman | $100 |
| Sachin Fegade | $25 |
| Ravendra Thallapureddy | $101 |
| Venkat Giri | $100 |
| Prakash Tadepalli | $100 |
| aditya damaraju | $51 |
| Anonymous | $301 |
| Kenneth Baltz | $100 |
| Srinivas Surabhi | $501 |
| Anonymous | $25 |
| keertan dakarapu | $50 |
| Tracy Burrage | $100 |
| Madhu Gopal Thannir | $250 |
| Kevin Vuong | $200 |
| Kenneth Cook | $100 |
| Larry Li | $100 |
| Ashok Mudrakola | $101 |
| Sivakalyan Parvathaneni | $101 |
| Anonymous | $25 |
| Rajani Kandarpa | $1,000 |
| Vinay Kudithipudi | $501 |
| Linga Rao Peechara | ₹11,116 |
| Anonymous | $10 |