Anjali Walks the ramp for Vibha Vibe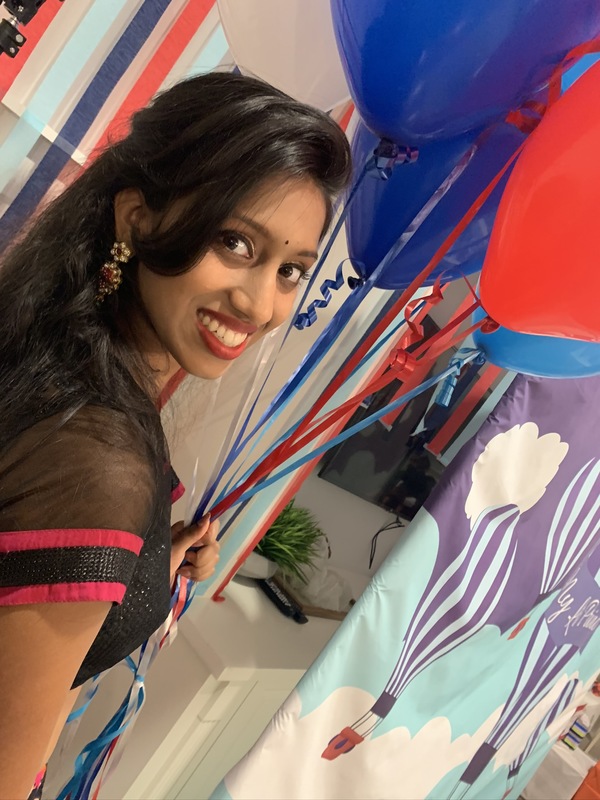 Dear friend:
I am walking the fashion show for Vibe 2020, Dancing for a Cause, is an exciting fundraiser for Vibha- whose core goal is to Educate, Empower and Enable children through education.
Why Am I doing this?

It's hard enough being a student in the USA, let alone in India. I've had to advocate for myself and kids in my school. And I can't imagine what my future will hold if I didn't go to school or college. I truly want to give all kids the opportunity to succeed.
I have volunteered with Vibha for 10 years. I've taught summer camps For refugee children, tutored several Underprivileged kids, organized food drives for kids, organized music evenings for the cancer center and Christmas carols for about 200 kids at City church, made blankets for the homeless, etc etc. I've also made tons of awareness videos including on topics such as child abuse, and right now I manage all the multimedia and am part of the marketing team for the chapter In Dallas. I've clocked in 150 hours of volunteering through Vibha every year for the past 6 years.
In India the official numbers for learning outcomes are pretty dismal:
Only 1/4th of the students enrolled are at grade level in terms of math and reading skills,
Only 1/2 of all children surveyed can read and
Less than a 1/3rd can do basic arithmetic.
Vibha enables solutions to problems like these , constantly looking for scalable, sustainable and replicable models that can meaningfully address the root cause.
Outcomes matter, and the bar is always set high for trust and transparency, one that was recognized with the 2019 Top Rated Award from GreatNonProfits and the 2019 GuideStar Platinum Seal, which puts Vibha in the top 0.1% of over 2 Million listed non-profits.

The efforts of Vibha currently empower almost 2.3 million children in India. I want to also join in this movement to influence learning oucomes. I can't do it without your love and support. Will you join our movement and support me in my fundraiser?

About Vibha
Vibha's vision is to ensure that every underprivileged child attains his, or her right to health, education and opportunity. Vibha educates, enables and empowers, individuals who wish to make a positive impact on the lives of underprivileged children. Since our inception in 1991, Vibha has supported more than 250 projects in India and 10 projects in the US. As a result, Vibha has been able to reach out to and provide opportunities for over 2.3 million underprivileged children. Currently, Vibha supports 30 projects in India and 7 projects in the US.
All donations to Vibha are tax deductible. Vibha is a 501(c)(3) organization, registered in the USA in the State of New Jersey. Vibha's Tax ID is 22-3122761.
Goal
Loading...
Thank You Donors
| | |
| --- | --- |
| Anonymous | $1,000 |
| Anonymous | $500 |
| Amit Dave | $500 |
| Anand Gonuguntla | $2,700 |
| Anonymous | $1,000 |
| Senthilnathan Velayudham | $1,000 |
| Sujatha Koduri | $170 |
| Anonymous | $125 |
| Ramakrishna Tikkisetti | $125 |
| Neetu Seereddy | $100 |
| Paul Pantages | $1,000 |
| Christy Ahsanullah | $25 |
| Manibala Jonnalagadda | $50 |
| Srilakshmi Valisammagari | $50 |
| Sudheer Vemula | $255 |
| Yogitha Gudur | $25 |
| Sudheer Vemula | $255 |
| Narender Ramireddy | $200 |
| Archana Turaga | $25 |